SAVE THE DATE: JULY 11th - Day at the Beach for Special Surfers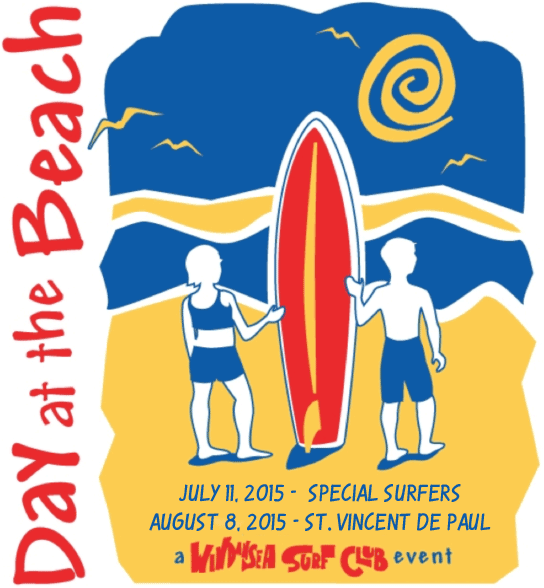 July 11th, 2015 will be our 15th annual Day at the Beach for Special Surfers benefiting challenged athletes from around the county. The joy derived from these events for both the participants and the volunteers alike is evident in the smiles on the faces you will see on the beach
Day at the Beach is two annual non-profit events:
The main, original event started in 1986 is a full day of surf instruction, complete with morning breakfast and huge picnic lunch for all. This event benefits children of homeless families residing at the St. Vincent De Paul shelter in downtown San Diego. Over 60 kids from this shelter attend each year.
Beginning in 2001 a second "Day at the Beach" event was started to benefit people of all ages afflicted with Down Syndrome, Autism and other challenges. We have come to call this "Special Surfers – Day at the Beach"
Day at the Beach would not exist today without the continued time, energy and commitment of our volunteers, sponsors as well as the financial donations from those of you who want to make a difference on a local level.
You can donate your time as a volunteer, your money as an individual who believes in giving back or as a sponsor who is actively building your community.
For more information, please contact us.